As far as her eyes are good is a collection of essays with photographs contemplating the artistic importance of the wedding dowry produced in Southern Italy in the 20th century.
Historically, Southern Italian women were raised learning how to weave and embroider to compose their own wedding dowries, which were composed of countless embroidered linens and domestic utensils in order to be prepared for marriage-eventually passing their dowry to their own daughters.
Specifically, the three essays describe my own relationship towards the three women of my life that lived and continued this tradition: my great-grandmother, my grandmother, and my mother.
Through this project, I observe the patriarchal roots of this practice, while also acknowledging that embroidery was the sole artistic expression that women possessed. It's in this conflicting duality where I explore equally conflicting sentiments: shame for never learning how to embroider, disgust towards patriarchal oppression, and endless gratitude towards the women in my life that supported eachother, and myself, through needlework.
As far as her eyes are good
Essays on the political duality of domestic embroidery.
Royal College of Art, MA Writing final project.
January 2020.
Tutor: Emily LaBarge

Writing and photography by Ludovica Colacino
Read an extract: As far as her eyes are good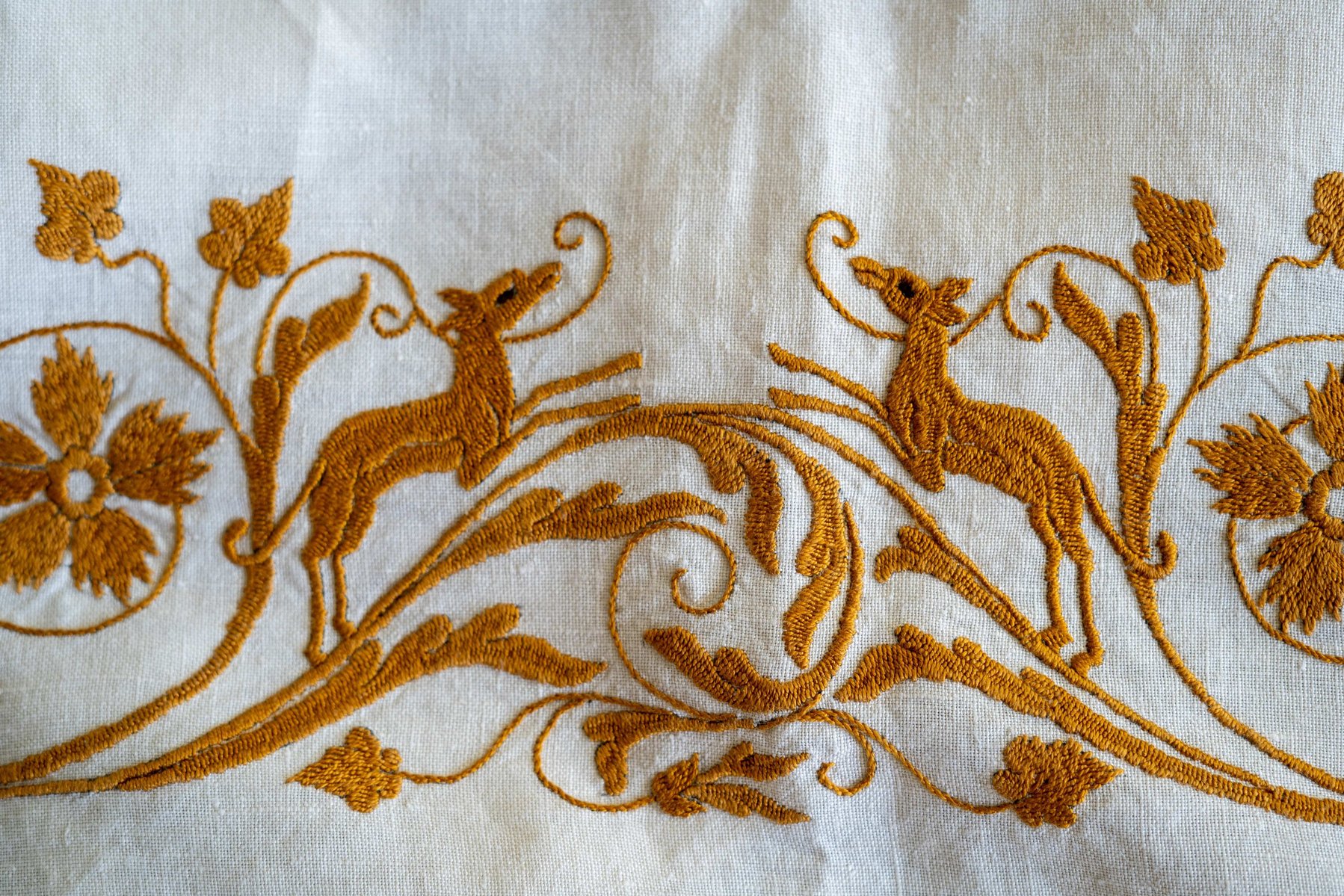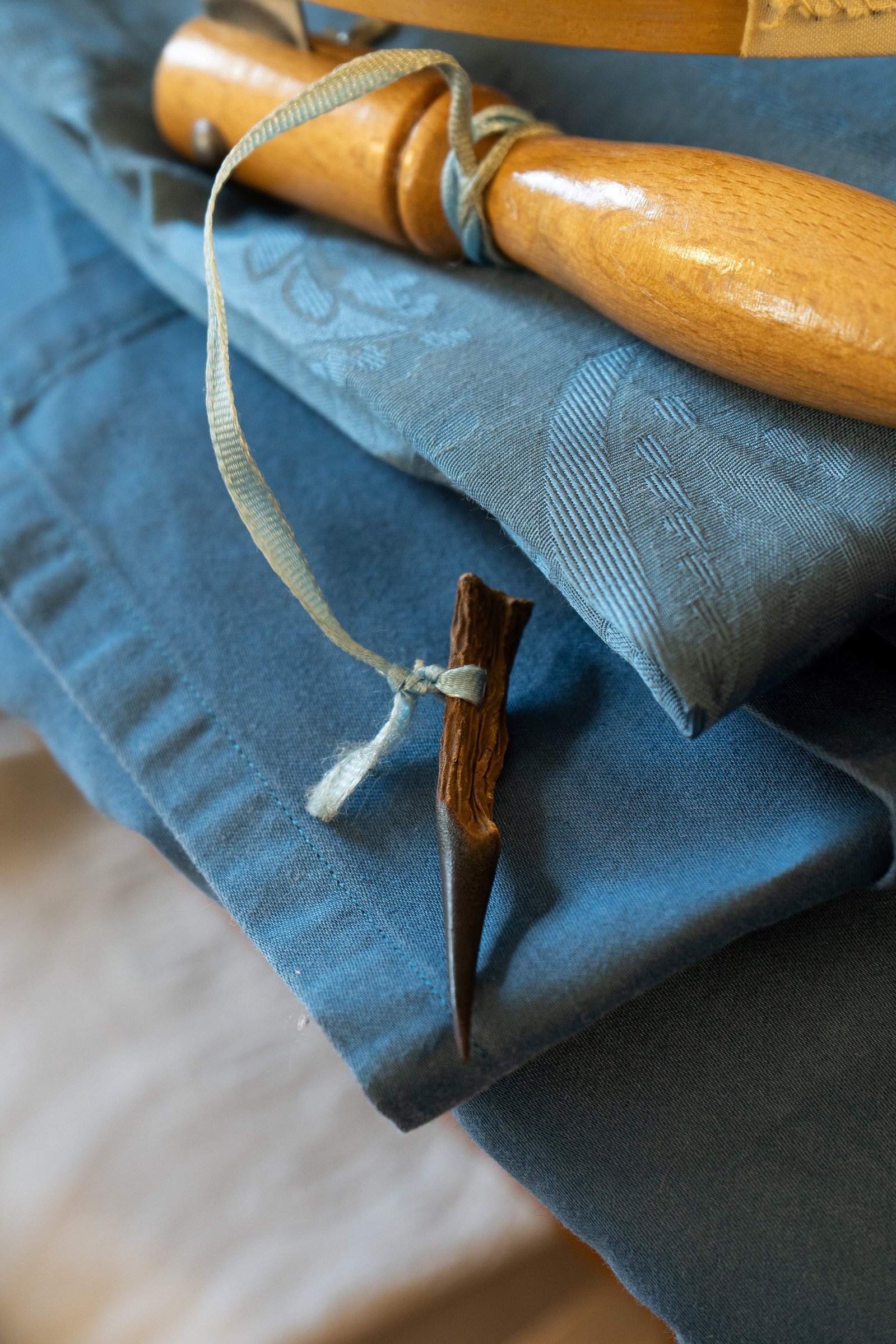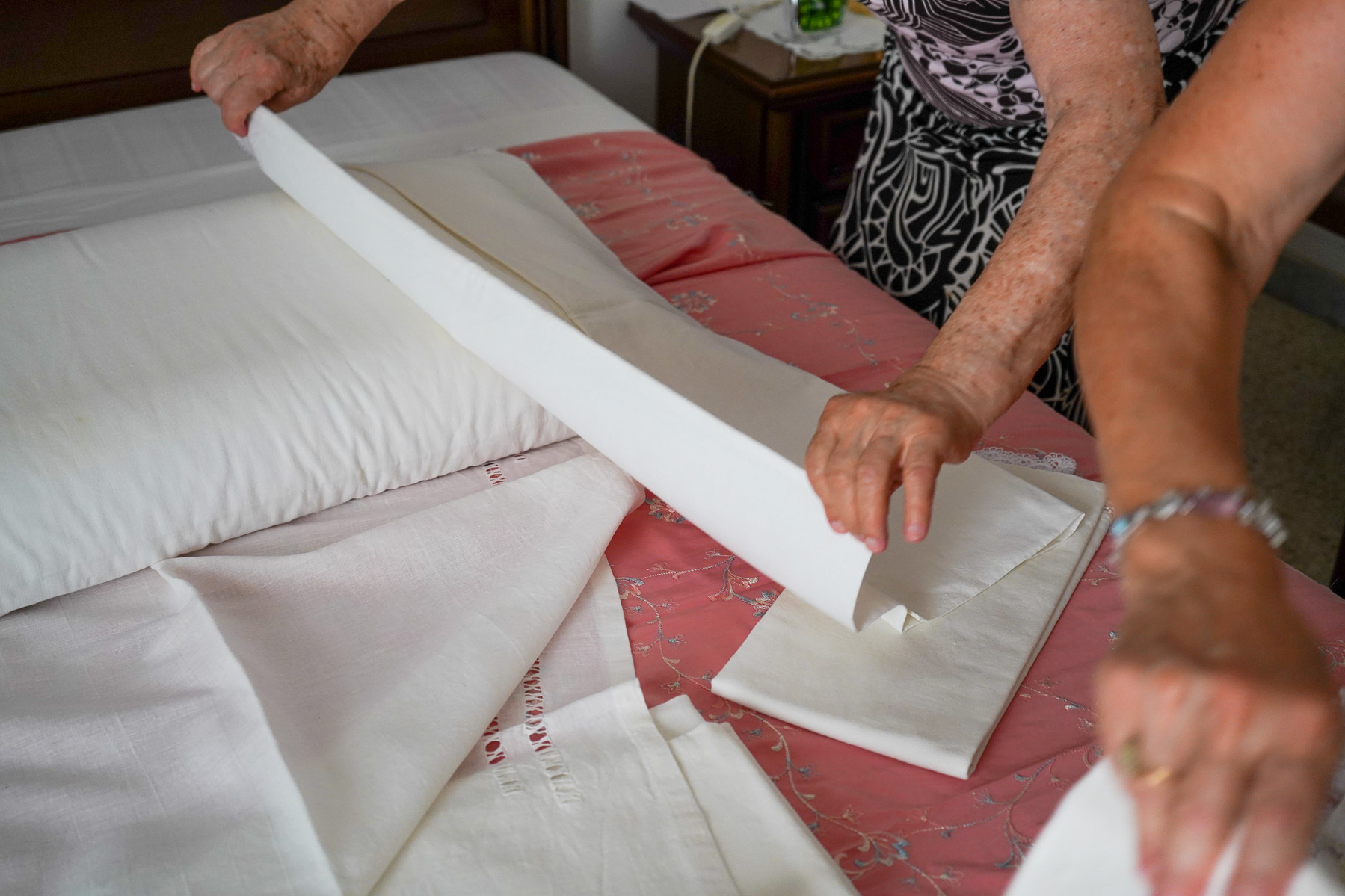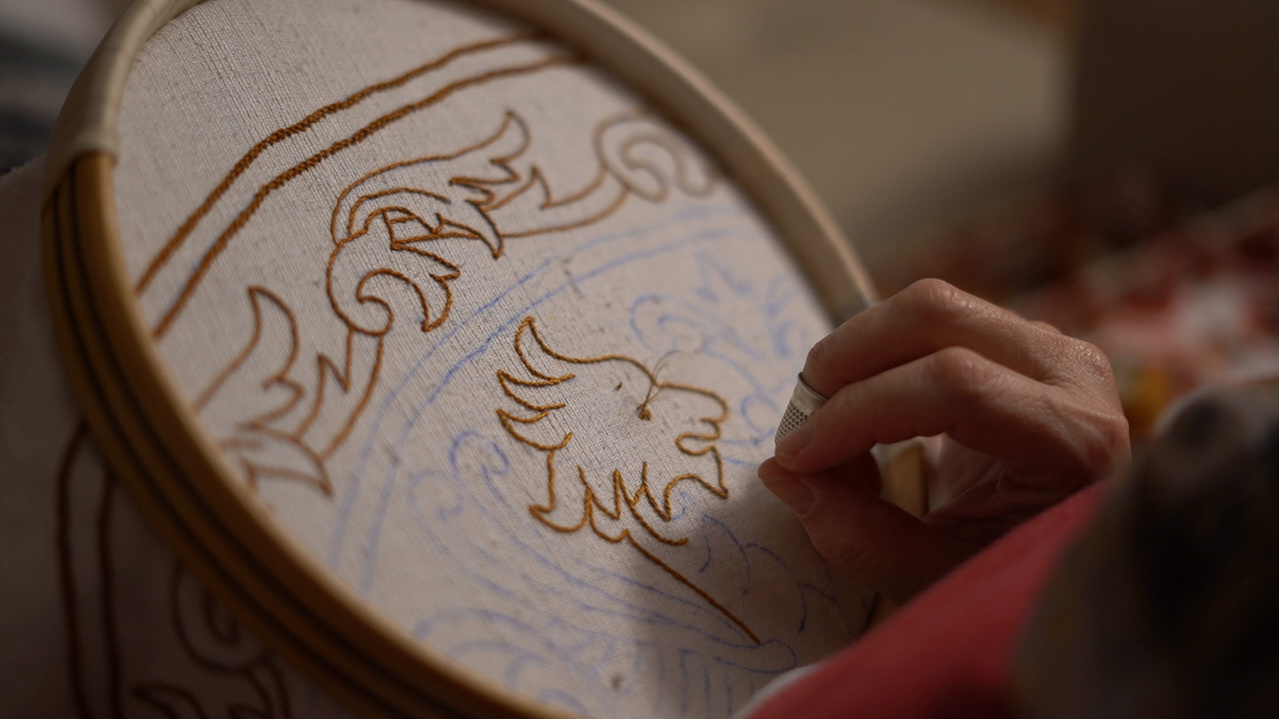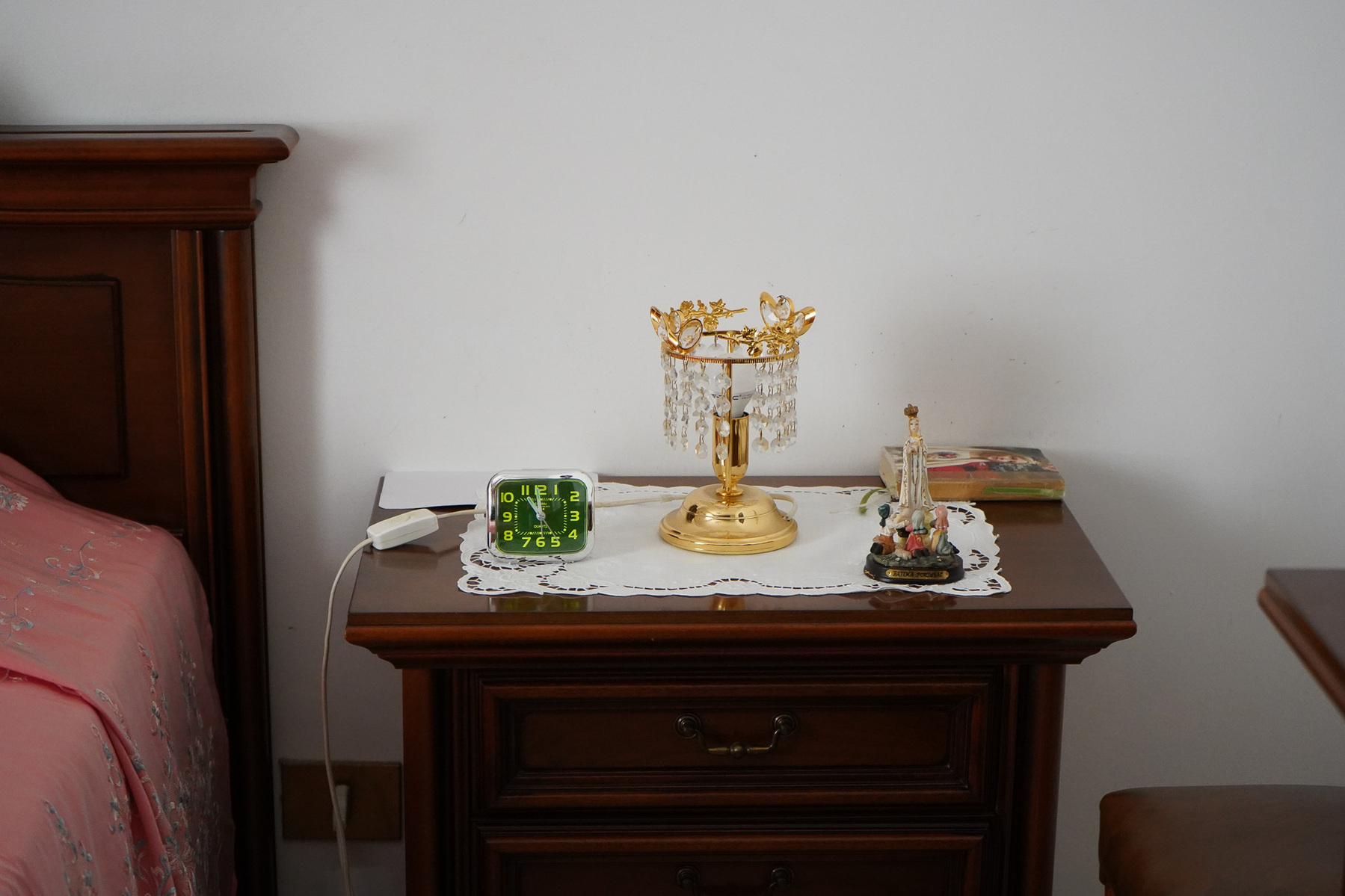 When gathered, my mother's original and full wedding trousseau counts the following items:
For the bedroom
Sixty Pillowcases: twenty-four in pure linen, twelve in pure cotton, the remaining ones are in a linen-cotton blend. They are all embroidered, most of them with floral designs.
Four pairs of linen bedsheets with matching pillowcases – fifteen sets in total, comprehensive of top sheet, bottom sheet, and matching pillowcases.
Blankets:
One goose down blanket.
One quilt.
One summer quilt.
One linen and one cotton bedspread.
One knitted woollen blanket.
One knitted cotton-thread bedspread.
One linen bedspread with Cantù lace applications.
One cotton bedspread made on the embroidery frame in the 1950s.
And one silk bedspread with antique Damask silk.
For the bathroom:
Twenty-four towels in linen;
Thirty-six in spongy cotton;
They are divided into face towels, towels for guests, and bath cloths.
For the kitchen:
Six tablecloths for twelve people,
Six for eight people — plus the relative number of napkins for each.
One embroidered linen tablecloth for twelve people with Cantù lace applications, plus matching napkins.
Two tea tablecloths.
Twenty-four, possibly more, tea towels —printed, not embroidered.
Twelve handkerchiefs.
Limoges porcelain, one set for twelve people, comprehending: plates, one tea set and coffee set.
Bavaria porcelain, one set of twelve, as the Limoges porcelain.
Two sets of twelve crystal glasses by Antonio Imperatore
Set of steel pots of 18/10 grade.
Set of twelve steel cutleries.
For the living area:
One altered bedsheet of pure linen with Burano lace made into curtains.
Laced Centrepieces to place on trays or in baskets for decoration purposes — never counted.
Every room has its list of dedicated items: my mother knows exactly where everything in the home is and the history that every piece holds.